Hello! I thought I would share with you the moisturisers that I use regularly in my skincare. My skin is combination - so gets very dry in areas, but does get oily. All of the products that I use suit my skin type and don't exacerbate oiliness.
Moisturiser Reviews
Out of all the high end skincare products, Clarins is my favourite. Clarins use natural extracts in their products so are suitable for sensitive skin. I use this once a week at night to moisturise under my eyes to ensure concealer is applied evenly. It's not too heavy, but has a creamy texture. Click on the link below for more information.
Clarins Eye Contour Balm £28.00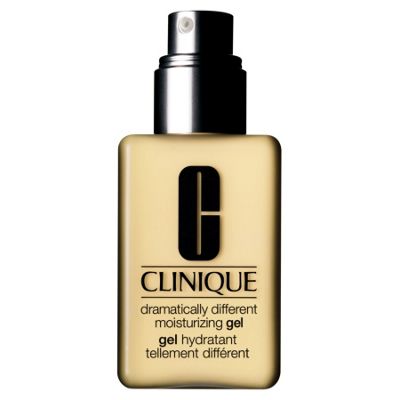 Thi
s
mois
turi
ser is targeted for oily skins but I tend not to use this too frequently. If I feel my skin is getting very oily, then I will switch Simple Moisture Boost for this. It is a gel like consistency and feels silky, giving some hydration whilst minimising oily areas.
This is my n
ew
favo
urite moisturiser and really does prove that you don't need to buy expensive luxury moisturisers to get a good product. It claims to hydrate skin for up to 24 hours, but my skin doesn't get too dry and so I can't comment on this. I love creamy moisturisers and this is fantastic, but not too heavy. I alternate this with Clarins Daily Energizer as a day moisturiser.
I have read some reviews
on thi
s night cream, and it seems that this moisturiser doesn't particularly suit very dry skin. I have used high end night moisturisers in the past such as clarins but haven't noticed any difference. I would say that the only reason people switch day and night cream formulas to to get maximum hydration at night, when skin needs it most. However, on my skin it provides the hydration that my skin needs. The formu
la isn't too creamy, but I would say a small amount of the product goes a long way. It does have a peculiar smell which I would put down to the green tea extract but it isn't off putting. As always with simple, their products are very well priced.
This isn't exactly a moisturiser, but it is a product that I apply before moisturising day and night. It aims to de-congest pores and reduce future breakouts and after 2 weeks of using this product I have noticed that my skin looks clearer. It has a gel like consistency and feels silky upon application. It has a lovely fresh smell which I would out down to the thermal spring water that is formulated in this product. I feel that the price isn't too expensive because this product has some great active ingredients which reduce inflammation and removes bacteria which further leads to breakouts.
Out of all the moisturisers I use this is probably my favourite because it feels creamy and it's not too heavy or greasy. It smells amazing and although it claims to reduce minor imperfections I don't think it has on my spot scars. But the effaclar duo has been sufficient to tackle that problem. The price is very good for Clarins, probably because the energizer range is aimed towards young 20's market. I alternate this with my Simple Moisture Boost and use it as a day cream.
Comment below and let me know what you would like to me review. Check out my blog tomorrow to see the gingerbread Nakd. bar review! X